This is a brilliant stack of pet freebies!
First of all, you can get a free sample of Purina Pro Plan Dry cat food by filling in the details on the page below.
As you can see, you can choose a few different flavors and formulae, from Adult chicken and rice, to weight management formula!! I think pet food samples are a good idea. Cats can be really fussy about what they eat so it's good to try a tester before you spend any money. For example, my sister's cat won't eat any fish flavoured food!
Secondly, another pet freebie for your cat. If you register your kitten (under 12 months) on the Purina MyKitten program, they will give you some lovely pet freebies too!
For this freebie, you will get some kitten guides, a free ID tag, a coupon for a free bag of Purina kitten food and a health chart. Quite a few freebies to be getting on with!
Lastly, we have a freebie for puppies! If your puppy is under 12 months, you can register him for some pet freebies as well.
When you sign up here, the best freebie you get is the coupon for a free bag of protein rich Purina puppy food. As with the kitten one, you also get free guides, a free ID tag and a health chart too.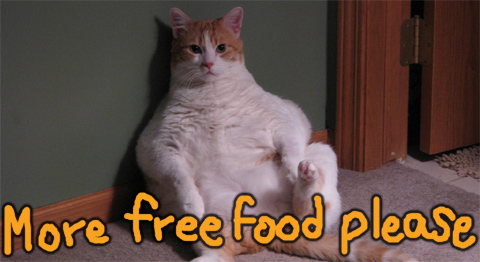 Thanks for the pic danperry.com!