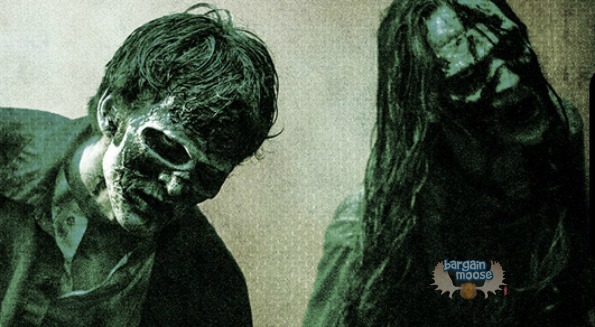 Canada's Wonderland fans, get pumped for this deal! For a limited time, if you order a Halloween Haunt ticket on Paypal, you'll save up to $10 off of the regular admission price that you'd pay at the front gates of Canada's Wonderland - but that's not all! You'll also get a free daytime admission ticket to Canada's Wonderland that you can use during the 2014 operating season. For all this, you'll be paying $29.99! Plus, since you'll be downloading your admission tickets online, you won't have to worry about any shipping fees!
For those who aren't familiar with the Halloween Haunt at Canada's Wonderland, it's an annual spooky romp through the popular amusement park at night that's totally converted into a scary scene out of many horror movies. Essentially, you're going on rides and going through the park as zombies, ghosts, and other characters are wandering around - some may try to scare you, too! It's definitely not for those who hate the scary aspects of Halloween!
The Halloween Haunt is open on October 10, 11, 12, 17, 18, 19, 24, 25, 26, and 31. In other words, it's open on every Friday, Saturday, and Sunday night in October. It happens from 7pm until midnight, and is not recommended for those who are under 14 years old. You're also not allowed to bring any costumes.
I've never been to a Halloween Haunt yet, due to scheduling conflicts.. you all believe me, right? I actually plan to go sometime, though I don't think I'll be able to this season. It's a pretty cool idea, and chances are that you've seen one of the TV commercials about it that are flooding the airwaves at this moment!
Since the Wonderland season is coming to an end, you'd also have to use your free daytime admission ticket soon, since the park's last operating day this year is Saturday, November the 1st. I hope you can all find this deal useful, my fellow Bargainmoosers!
(Expiry: Unknown)