If you spend as much time scrolling through Pinterest, Instagram and lifestyle blogs as I do, you might have seen posts about a new way some people are serving breakfast. I'll warn you right away that these definitely aren't hacks for making your mornings run smoother. These things will take time to craft, but you might just want to have the idea in your back pocket the next time you're planning a brunch or baby shower.
You'll sometimes also see them called "pancake platters" or "pancake charcuterie boards," but you could do the same thing with waffles, crepes, toast, English muffins or scones. Instead of the savoury cheese, crackers, grapes and crudités you might see on a standard charcuterie board, these ones are all about sweets.
I looked through a few different guides for putting together a pancake board, and you can honestly fill them with whatever you like, whether that's little bowls of Nutella and powdered sugar or an array of fresh fruits. Just make sure you leave plenty of room for other brunch essentials, like turkey bacon and avocado slices!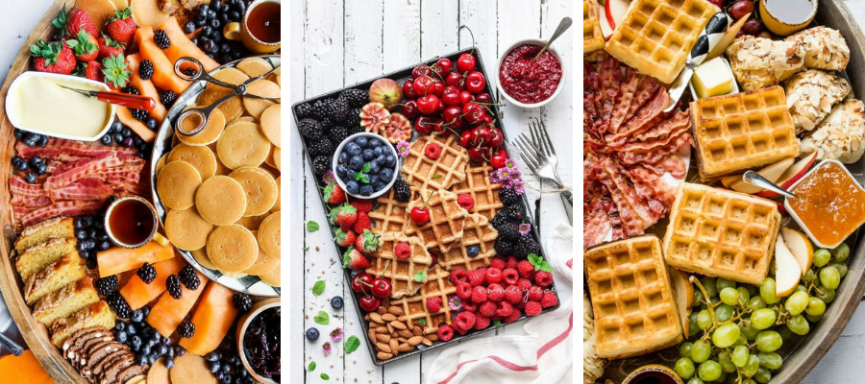 This is the kind of "dish" that takes a little more time to prepare – but your guests will love it. A pancake brunch board would be perfect for a wedding shower, engagement party or some other get-together where you serve food buffet-style or have everybody gathered around the same table and eating family-style.
You can buy charcuterie boards and serving platters to display your creations just about everywhere now, but some of my favourite are still found on Etsy. One Hamilton-based seller, The Green Woodshop, makes personalized boards you can give as wedding presents or keep all to yourself, and they ship FREE!
Sign up for our newsletter
Never miss a deal from Bargainmoose with our daily newsletter