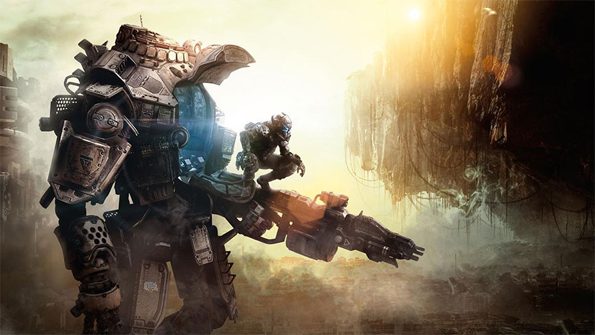 Good afternoon, my fellow gamers! Origin is currently having a sweet sale on Titanfall for the PC - you can download this mega-popular game for only $4.99! That's right - just $4.99! This game normally sells for $19.99, so you're getting 75% off the retail price! Best of all, you won't have to worry about paying any shipping fees, since this is a download. Just place your order, and you'll soon be indulging in the world of Titanfall on your computer soon after your purchase! This deal may not be around for very long, so get it now while it's still available!
Titanfall is a game that came out with plenty of fanfare when it was originally released earlier this year. It's gained quite a following, and some positive reviews for its innovative gameplay style. I've even seen some people walking around the streets of Toronto wearing Titanfall t-shirts during the summer months, so that just shows you that this game has some loyal fans!
I'm pretty excited about this holiday season! I've got most of my presents ready for my family and friends, so it should be a great Christmas this year. However, that doesn't mean that I've got all my gifts ready! When you see so many different deals available online, it's a real challenge to not impulsively buy some of these products, but at the end of the day I'm happy with my purchases (as long as I could find a good use for them, or if it's a gift for someone else).
If you wanted to purchase Titanfall for the PC at Best Buy, it would cost you $19.99. I've included a brief review of this popular game from a satisfied Best Buy customer below:
One of the best online games I have played so far. It's fast, action packed. and there is always someone you can (destroy), from titans and pilots to grunts and specters. Great game, really happy I bought it.
Happy gaming, my fellow deal hunters!
(Expiry: Unknown)