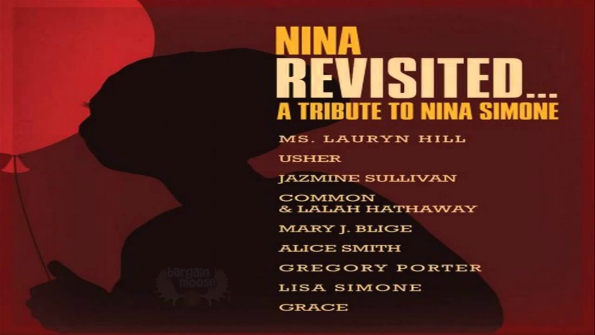 Music warms my soul and makes work (seem) to go a lot faster! There is nothing like a new album for less than the price of a song. Pick up Nina Revisited: A Tribute to Nina Simone Album (various artists) for only 99¢ from Google Play. This album is their album of the week.
Unlike most albums of the week, this is a composite album featuring several different artists all in tribute to the legendary jazz singer Nina Simone. While jazz is not really my area, I do love a good belt of it every once in a while. I find jazz perfect for evening driving trips or for having a glass of something warm and alcoholic in front of a fireplace.
According to iTunes, the most popular songs are Lauryn Hill performing Feeling Good and I Wish I Knew How it Would Feel to be Free by the legend herself - Nina Simone. I listened to a sample of that song and the recording quality is quite good! Her voice is so incredibly powerful and I am so pleased they actually included one of her songs sung by her on her tribute album. Thus, people actually get a taste for who they are paying a tribute to. The album is well thought of by those who have downloaded it. With nearly 200 reviews, the album has a 4.3 out of 5 star rating. One reviewer said:
This is the greatest tribute to Ms Nina Simone. I am so happy that I stumbled upon this wonderful complication of artistry this is great tribute to Ms Nina Simone, who was an artist WAY BEFORE HER TIME!!!!
This is the Google Deluxe Edition with 18 songs. The regular version you can find at iTunes for $9.99 or Amazon Canada for $14.03 (physical copy) only has 16 songs. The last two songs, Stars and Mississippi Goddam, are unique to the Google Play Deluxe copy. Thus, you receive 18 songs for less than a dollar. That works out to just over 5¢ per song. As each song would retail for $1.29 if bought individually, you are really scoring an excellent deal on this album.
(Expiry: approximately one week)