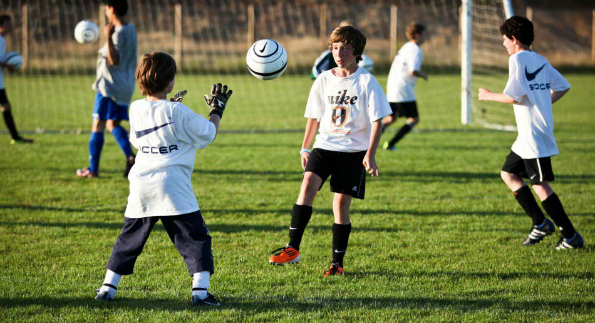 As we mentioned not too long ago, Nike now has a Canadian online store that ships across Canada duty/customs free. They also - now - have a sale section with up to 33% off and they are offering free shipping on any order with no minimum right now. While the free shipping promotion extends to the 15th, any orders shipped on/before December 8th are expected to arrive before Christmas.
Free shipping across Canada from any store is a worthwhile deal as we have one big country here and shipping can be quite expensive. With up to 33% off clothing, shoes, and accessories from the popular brand Nike - who could resist? These Nike 6.5cm Epic Run Women's Running Boyshorts are one of the strongest deals. Originally $60, they are now on sale for $39.99 only in the pink.
These Nike MatchFit Crew Soccer Socks are perfect for long days on your feet and you do not even need to play soccer. I recently purchased my mother some snowboarding socks and she doesn't even play winter sports - but she does love her socks. Originally $15.99, these socks in three select colours are on sale for $10.99 per pair. These are adult unisex socks so please consult the size chart for best fit.
Nike is known for their shoes, so I picked out these Nike Jr. Tiempo Rio II IC Kids' Indoor-Competition Soccer Shoes on sale from $44 down to $32.99. This shoe is made with an indoor-competition (IC) outsole made with non-marking materials and features designed to help enhance movement and traction. These would also make a great in-the-house shoe as well because they will not mark up your floors when your children are running around.
To go inside these shoes, purchase a Nike Graphic Crew Boys' Socks (3 Pair) pack on sale from $18 down to $13.99. All three colour packs are on sale.
In the girls' section, these Nike Tempo Allover Print Girls' Running Shorts in Lagoon Blue are on sale from $32 down to $23.99. The other colours are still full price. I like this colour combination best so that works!
In the men's section, try out these Nike Strike Longer Woven Printed Graphic Men's Soccer Shorts on sale from $60 down to $44.99. All four colours are on sale so if you do not want funky bright colours, you can always go black.
Overall, I am excited by Nike showing love for Canadians and am planning to check out their stock for some new socks and shorts.
FYI: NikeiD is excluded from this promo.
(Expiry: 15th December 2015)