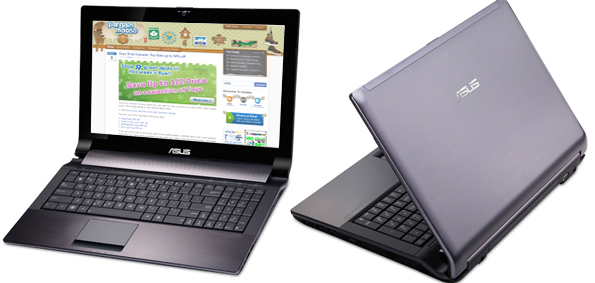 If you've been considering buying a new laptop computer for home use, there's a really sweet offer on this mid-range Asus N53SV-XV1 over on Tigerdirect.ca. The price of the laptop is $799.97.
There are a few things about the Asus deal that make this a good bargain. A quick run-down of the main items in the specification which might be of interest to you:
1-Year Warranty / 1-Year Accidental Damage: One feature that really stands out is the 1 year warranty - which also includes accidental damage! We don't often see a deal on a piece of portable technological equipment that includes coverage for accidental damage as part of the cost price. You usually have to pay a premium for that kind of service. It's one of the reasons why we're mentioning the Asus laptop deal here too - many Bargainmoosers have families, so it would give you a little extra protection if you were concerned about the safety of your laptop around young kids.
500GB HDD: A 500GB hard drive isn't HUGE, but it's good enough to get you started. And anyways, you can always find good deals on external hard drives if you need a little more space.
15.6" Full HD Display & 1920 x 1080 resolution: Good resolution for this - I have the same resolution on my 15" Sony Vaio and the picture quality is amazing, excellent quality screen. Here's a tip: if you've got something online you want to watch, maybe a movie on Youtube, or something you've downloaded to the laptop, you can hook it up to the TV screen and watch it there. We do this with a HDMI cable in our house, and it works a treat.
(Expiry unknown)