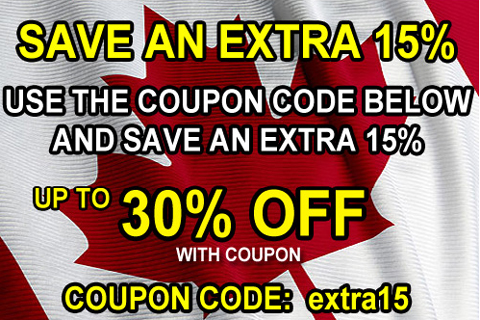 Just a quick post about a new coupon code for the Adult Sensations online store. They've got a 15% sale on right now, and you can combine it with this 15% coupon code too. Just remember, this site is not safe for work, but nice and safe for cost browsing from home!
Click here to use the Adult Sensations coupon code online
CouponCode: extra15
Discount: 15% off
Expires: 8th March 2011
Let me show you some examples:
My sister has one similar to this, the Liptrick by Booty Parlour. It is showing at $27.16, but comes down to $23.09 when the coupon code is applied. It's a pretty discrete little toy you can keep in your handbag!
I like the sound of this Skin Honey Kissable topping too. It is $22.91 or $19.47 with the coupon code. I'd go for the vanilla honey chai in that one.
While we've got our own permanent 10% discount code (BARGAINMOOSE), from time to time they bring out an offer like this one which is slightly better, for a shorter time period, which might be worth taking advantage of.