I've spotted a pretty decent sale on TV & movie DVDs @ Amazon Canada. They're advertising price cuts of up to 52% (odd figure!).
Some choice examples for you: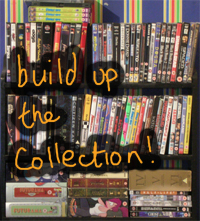 Flight of the Conchords: The Complete First Season – was $37.48 – now $21.49 – save $15.99. I've never seen this TV show. In fact, I didn't even realize they were on TV! A tall family member pointed them out to me on Youtube and I've seen a few of their vids. If you haven't seen any, check out a search on youtube and see if they're funny enough to buy. I think that "business time" might be one of their best.
The Wire: The Complete Series - was $297 – now $150.99 – save $143.01. While $150 is quite a lot, this really is a very good series. I've only seen the first season out of the five. My niece has seen them all and she raves and rants about how good it is… so I'll have to get my hands on the other ones. Do you like this show?
Sex and the City: Season 1 (2 Discs) – was $37.49 – now $19.99 – save $17.49. The first season of the well-known kinky TV show! It's only 20 bucks, might be worth a look. I've seen the odd episode of this show, but I never followed it religiously. Some episodes were pretty funny, tickled my funny bones.
Check out all the deals on Amazon Canada. :)
Thanks to Mr.Tea.