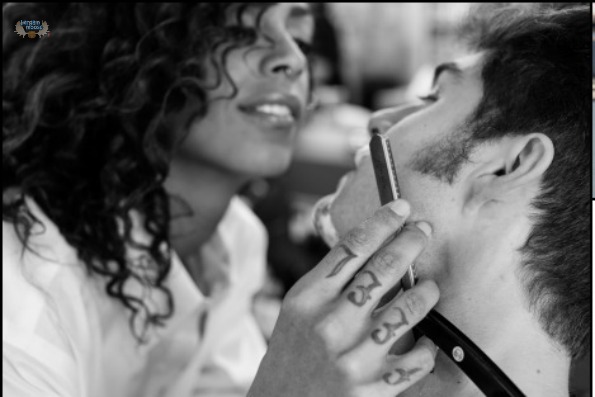 With Father's Day coming up, you might be looking for that perfect gift for Dad. Look no further than MenEssentials. This is a store we haven't yet blogged about and we've got an exclusive 20% off the store for you. I haven't yet seen a couponthis high for MenEssentials, as they are usually about 10% and sometimes 15% off.
Click here to shop @ Menessentials.ca now
Coupon Code: BARGAINMOOSE20
Discount: 20% off
Expiry: 14th May 2015
MenEssentials is a store just for, you guessed it, men. They've got everything a man needs to take care of his body, skin, hair and facial hair, plus some accessories too. They've got all the best brand names too. While this coupon is for 20% off, it excludes the sale section, but luckily, there are only three items in that section, so basically the entire store is included with this 20% off discount.
My husband is a man who likes to take care of himself, and smelling good is important to him (whew!). He often sports a scruffy short beard, but every now and then tires of it and shaves it off. In that process, he doesn't use anything nice and I'd like to get him something that will feel nice and leave his skin feeling soft.
This Captain's Choice Bay Rum shaving soap sound decadent, but manly. It comes in an oversized container so there is no spillage while shaving and has a scent that lingers but isn't overpowering. I really can't stand when someone douses themselves in fragrance as it is like they are the only one in the room. But, I love being able to give my man a hug and smell something sexy. This shaving soap was $22, but with coupon code comes down to $17.60.
If your man doesn't shave, but instead sports a nice beard, maybe this Bossman Brands beard wax is on his list of what he needs. And by being on his list, I may mean being on your list, because men don't always know what they need style wise. They sometimes need us to help them out a bit.  Regularly $20, you'll get this beard wax for only $16 with the coupon.
While a wallet man seem like a simple gift for any man, it is a necessary one. My hubby seems to wear out his wallets faster than my kids wear out their running shoes. I know he'd appreciate a gorgeous wallet like the Bellroy card sleeve. I like the tan colour, but there are other colours, although some are already sold out. Regularly $60, get it for only $48 after coupon.
Shipping is free once you've spent $50, but wouldn't Dad or hubby appreciate a nice little basket with a few choice items? I know mine would.