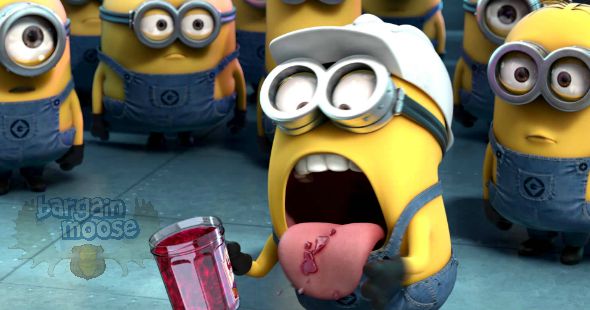 All the kids seem to be crazy about this new Minions movie - what about yours? Another thing that kids are usually crazy for is McDonald's. McDonald's Canada has a ShareBox promotion where you can buy their ShareBox for $19.99 and get a free child movie ticket.
The McDonald's Movie ShareBox will feed the entire family, plus provide a free child movie ticket. While this Cineplex Canada movie ticket can be used to see any movie you wish, my bet is that your kids will want to see the Minions Movie. This free movie ticket can be redeemed with the purchase of a general admission ticket, but I am sure you plan on attending the movie with your child anyway.
The ShareBox from McDonald's Canada has quite the selection of food as well. It fed myself, my mom and my toddler no problem. We got two burgers, a 6 pack of nuggets, two medium fries and two medium soft drinks. You can choose between a variety of sandwiches which include:
Big Mac
McChicken
Filet-O-Fish
Quarter Pounder With Cheese
So, you are feeding two adults and possibly two small children as well as getting a free movie ticket valued at $8.99. I am actually pretty excited to see the Minions Movie myself. Those little guys are just hilarious. There are quite a few hilarious memes that have Minions as stars too. I think I will combine these two offers this weekend. Perhaps grab a ShareBox and then use the free movie ticket after dinner to go see the movie with my son.
There is a catch though. The free movie ticket comes in a voucher form that you have to enter online to get your free ticket, and the ticket is only valid for Sunday-Thursday showtimes. You can also use the voucher for a free Digital Movie Rental if you want to stay in and enjoy a movie with your kiddos. This is a lot less costly than bringing the entire family to the movies and getting popcorn and such, especially if you have more than one kiddo.
(Expiry: Unknown)