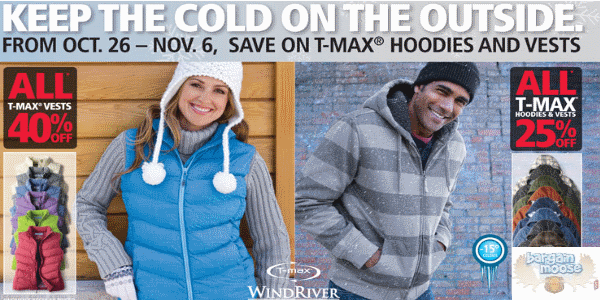 Stay warm this winter with T-Max vests and hoodies from Mark's. They are only available in-store but you can save 25 - 40% off!
Have I mentioned that I'm finding Alberta particularly colder than Vancouver this time of year? I just came across this e-flyer and am wishing I had one of these vests today.
These WindRiver vests are regularly $69.99, now on for $41.99.
The hoodies are regularly $79.99, now on for $59.99.
T-Max is a very lightweight yet highly insulating material—much better than the three layers of cotton I've got under my inadequate summer hoody right now.