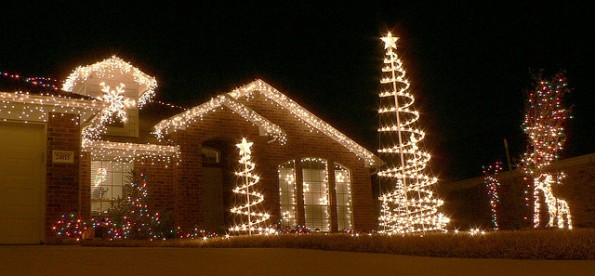 Want to put on a light show that will rival Clark Griswold's? Make your neighbours either envious or wishing they had bought a different house with this Christmas decoration musical show box that will sync up your music with your lights for an incredible light and music show. Lowes has it on sale right now for $199.99, but you can also add the coupon code they have on this weekend to get another $20 off (10%) and pay only $179.10. The regular price is $249.
Click here to shop @ Lowes.ca now
Coupon Code: WEEKEND10
Discount: 10% off
Expiry: 9th November 2014
Every year around the holidays, we drive around neighbourhoods looking for fun lights to show the kids. It is part of our Christmas tradition. I've even done one of those Polar Express magic ticket things and got them snacks and hot chocolate for the ride, while we watch the light shows around the city. This year we'll skip the hot chocolate (damn hard to get out of vehicle fabric!), but we'll drive around our new town looking for lights. But, wouldn't it be awesome if the kids could just stand outside and look at our own house?
My husband is so much like Clark that I could see him making this his holiday project (and I may not see him again until Boxing Day because of it). While $250 plus tax is a steep price to pay for Christmas decorations, less than $180 really is not considering this item will last year for years.
There are ten light show functions to choose from and you can use the free app to control the six outlets right from your wireless device. Sit in comfort in your front room and change up the music and lights to the passerby's amazement.
The box is also weather resistant, so when 10 feet of snow land on it, you'll know it will be safe, although I think I would brush it off at this point.
This item will also ship for free as Lowes has free parcel shipping.
(expiry: 12th November 2014)
Photo credit: Rick Kimpel