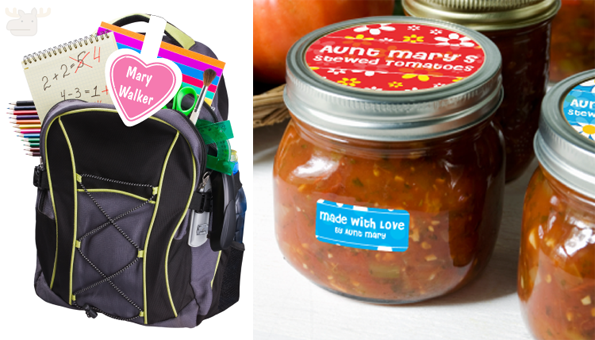 Lovable Labels has a hot deal on this weekend where you can take $10 off your $25 order with coupon code.
Click here to shop @ Lovablelabels.ca now
Coupon Code: SPOOKY15
Discount: $10 off $25
Expiry: 21st September 2015
I've looked in all the usual places where you might find something that doesn't really have a place. Where do you store your labels Moosers? I really can't find the labels I ordered just a few months ago. The upside is that I can get new ones and I think that's sort of fun.
I personally like to get the value packs so I have a bunch of different sized and kinds of labels. The starter pack is perfect for any family with clothing, shoe and other labels, which means you can label pretty much anything your kid is going to eventually lose (and hope it gets returned because of your label!). Regularly $39.95, add the $10 off and get it for $29.95.
Lovable Labels aren't just for kids either. There are lots of other labels that the whole family can use. If you are a daycare or school, these extremely helpful kid bands are the perfect way to ensure your kids stay with you or are found if lost. Kids get lost very easily, I know, I've lost each one of my kids at some point in their life and it is the worst feeling in the world! They are $19.95, so you'll need to add something else to your cart to get the $10 off discount.
The fun stickies are a cute gift for someone to celebrate the end of the school year. Your kid will actually want to head back to school just to label their belongings. Maybe. They are also $19.95.
Tailor your order as you like it and because Lovable Labels always offers free shipping, no minimum, I'd suggest making separate orders if you are getting quite a few things to get the largest discount.