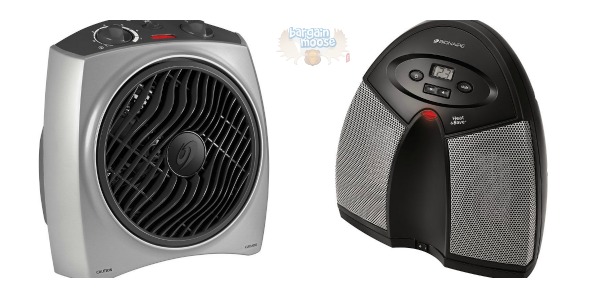 London Drugs has a very nice sale on heaters for your home going on right now.
This is our first winter in a new climate and in a new apartment. The electric wall heaters in the apartment are pretty darn near useless and our heating bill went through the roof for December and January. What is worse, is that we are still cold. We just cannot get the place to warm up enough because the heaters are on the outside walls under windows. Really counter-productive. So yesterday I found this awesome deal at London Drugs on heaters and my husband picked up this Honeywell Energy Smart Tower Heater that was $74.99 and is now $49.99.
We tried it out yesterday and it was the first time I had been warm in weeks. We moved it to the bedroom when we went to bed and it was so toasty warm I had to strip off blankets. We decided today that heaters are certainly the answer to our heating problems so today (this minute actually) my husband is out getting a second one for our bedroom. We don't need the 360 degree capacity of the tower for our bedroom so he is going to get the Honeywell Cool Touch Heaterthat was $64.99 and is now $39.99.
There are many other heaters on sale as well including this Bionaire Readiator Heater that was $79.99 and is now $45. Percentage wise, it and the Honeywell Cool Touch are the highest discounted heaters.
Most of these you can order online and pickup at your local store to avoid shipping charges. If you want it shipped to you, shipping varies depending on your province and can be found here.
(Expiry: Unknown)