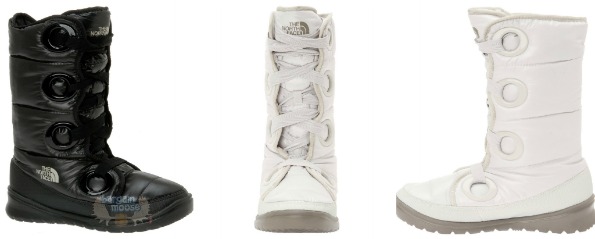 I just bought this deal: so it must be pretty good! Little Burgundy has The North Face women's Paree boots on sale for $49.99 - originally priced at $140! They have sizes 9, 10 and 11 still available between the black and the white colour.
I just snapped up the last size 8, sorry girls! My current boots are pretty much shot after this season, so I knew I would need new winter boots for next year. March is one of the best times of the year to buy winter boots as the sales are incredible and they are getting near the tail end of their last year's stock: so good deals but limited selection. The North Face is a very well known brand and I can just imagine my feet nestled oh-so-cozy inside these boots: they are going to be warm all right! Saving $90 on them will leave my bank account warm too.
If you are not subscribed to Little Burgundy's newsletter, sign up and get a coupon for 10% off. It says it can only be used on regular priced items, however, I used it on these boots just fine. It gave me $5 off, which covered the cost of shipping (which was $5).
It is a good idea to plan ahead!
Expiry: Unknown