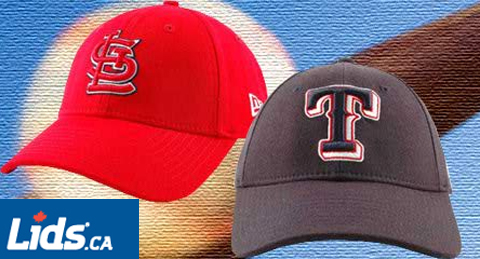 This Lids.ca sale code has just been released and is valid for the month of August 2010.
Click here to use the Lids.ca sale code online
Sale Code: LIDSAUG5
Discount: $5 Off $25
Expires: 31st August 2010
Lids.ca is absolutely great for caps for all those interesting sports teams... which I know practically nothing about.
I rarely wear caps, only if I am doing something outside and want to try and stop the sun leaking in over the top of my sunnies. But there are a few nice ones on Lids.ca which I would consider buying. For example:
Don't forget to use the above sale code to get you $5 off the price of each of those!
Alright, I'll admit it's not an amazing coupon code, but at least it means an extra five bucks in your pocket, if you are buying from them anyway.