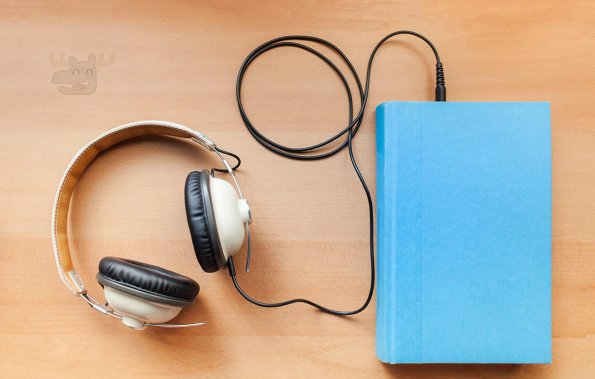 Libro.fm is an audio book company that allows you to purchase audiobooks individually instead of needing a subscription. Audio books are a great way to listen to your favourite authors on the go: while working, running errands, riding the bus, and more. Libro.fm has given us an exclusive coupon code for 25% off any of their audio books.
Click here to shop audio books @ Libro.fm now
Coupon Code: BARGAINMOOSE01
Discount: 25% off
Expiry: 31st October 2015
Audio books start at just a few dollars each and go up into the mid-$30 range from what I have seen. I was merely looking at one of my favourite authors - Neil Gaiman - and I noticed his celebrated children's book Chu's First Day of School is only $1.99 or $1.49 after coupon. That is a very short book (it is a children's book), but there are other fantastic offerings for an older audience.
I prefer books actually narrated by the author as they can give the book the essence they felt when they wrote it. Fragile Things by Neil Gaiman is also narrated by Neil Gaiman. For 10 hours and 47 minutes of Neil reading to you, you will pay $21.99 regular price or just $16.49 after coupon code. I have heard Neil Gaiman read parts of The Graveyard Book and I could not believe how much more I enjoyed his narration of the book than reading it myself.
Popular books are available - even fairly new ones. This Steve Jobs By Walter Isaacson biography was a big hit when it was released, but I never got around to leafing through the mammoth book. The audio book is 25 hours and 3 minutes long! For this audio book, the retail price is $29.95 but it comes down to $22.46 after coupon code.
I have a friend of mine who listens to audio books all the time instead of reading. He listens to them when he buses to work as he gets motion sickness if he tries to read. He also listens to them when he bikes to work, when he does the laundry, and when he is marking student's papers. All those times he would not be able to read anyway, so audio books are a great way for him to access his favourite literature at inconvenient times. All prices are in USD.
Hey Moosers, do you listen to audio books?