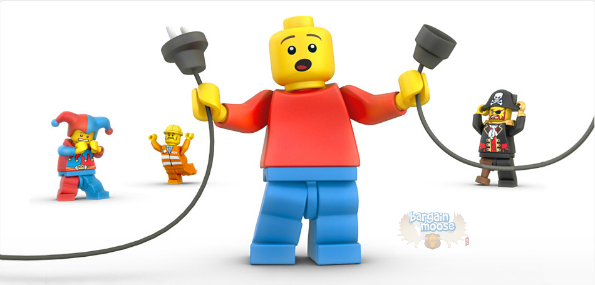 Who here loves LEGO? Even better, who here loves FREE LEGO? I do! The LEGO Store is offering another mini model freebie this month at their Mini Model Build in store. On Tuesday, May 5th (tomorrow) your child can build a beautiful Koala made of LEGO and take it home too!
The upcoming Mini Model Build begins in store on May 5th at 5 PM while quantities last (or until the store closes). I suspect that quantities will run out before the store closes. There is one free model per child and these models are not for sale - they cannot be purchased apart from this event. Essentially, your child is getting his or her hands on a rare LEGO model that no one else will have.
The event is open to children ages 6 up to 14 only. I am not sure if you have to prove the age of your child, but this is something to keep in mind. While some 5 year-old children may miss out, I think this is an amazing freebie from LEGO. Giving out free LEGO to children is generous - especially when they do this each month.
Now, there are not LEGO stores in every city. In fact, there are only nine stores across Canada. As many Moosers noted the last time that I blogged this deal, Manitoba and Saskatchewan as well as the Maritimes and Territories are pretty much left out.  Here is a full list of Canadian stores:
Alberta
British Columbia
Ontario
Quebec
Vancouver Island (where I live) is left out as well. However, this list is a far cry better than the way it used to be. I remember when Edmonton did not even have a LEGO store and I remember when the store first opened in Chinook Centre (Calgary). Many of these stores are new so I encourage our lovely Moosers to patronize them and encourage LEGO to expand to more cities in Canada.
LEGO has always been one of my favourite toys and I enjoy playing with it to this day. I think it is a great toy for kids and really encourages creativity.
(Expiry: 5th May 2015)