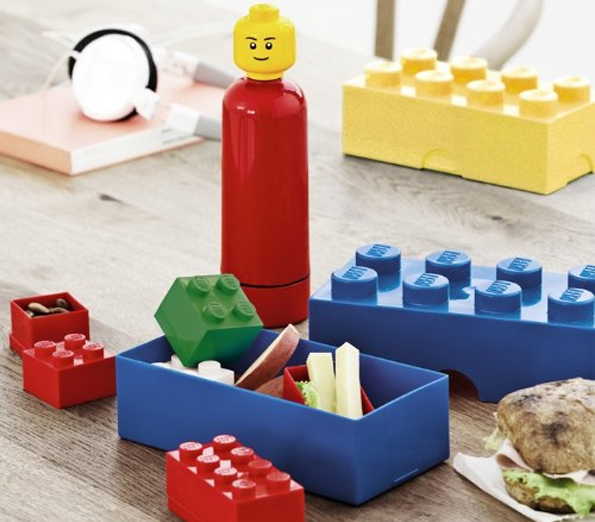 Hands up who loves LEGO and all things LEGO. * Raises own hand *
If you are like me and you love LEGO too, then check out these cute little mini storage boxes, made by LEGO. These little tubs can be bought online with prices starting at only $6.99, from Amazon.ca themselves (not a third party marketplace seller).
As I mentioned last night in this article about Amazon Prime, you really need to have a Prime membership - because you can just jump on deals like this without worrying about paying any extra shipping costs. Amazon Prime members can order these mini LEGO storage boxes right now, with no shipping fees to worry about. For everyone else, you can either pay a little extra for shipping, or make your order up to $25 to obtain free shipping instead.
Now, in the image I have used above, the little boxes I am referring to in this blog post are the small ones with 4 dots. They'd be ideal for popping small additional items to a kid's lunch box, such as raisins, grapes, olives, cheese squares. In fact, this is exactly what I do for my little girl's lunches – a little tub with small nibbles to keep her going throughout the school day.
You have a colour choice in these LEGO boxes, though the various colours have different prices.
Bright pink = $6.99
White = $6.99
Blue = $7.97
Green = $7.97
All the other colour choices are $17+ and nowhere near as good a deal.
These mini LEGO boxes fit very well into the larger LEGO lunchboxes, such as this white one for $15.58 from Amazon. Consider that too!
As for these boxes and their prices elsewhere – I cannot see them for sale anywhere else in Canada. I can spot them from a few US retailers, but there's going to be additional shipping and duties on those, so definitely not worth it. Buy from Amazon Canada, if you're interested.
(Expires: never)