It's one of the most sought-after LEGO sets, and it's finally back in stock. The LEGO Disney Castle is once again available in Canada – and trust me, it really is as magical as it sounds.
This 4080-piece set is a replica of the Walt Disney World Resort Cinderella Castle, and it's absolutely stunning.
The castle has a stone bridge, clock and arched entrance – just like the real castle. And when you turn it around, you'll see a four-story building (plus the five-story main tower) full of Disney-themed rooms to explore.
Clearly, the LEGO Disney Castle (set no. 71040) is one of the most intricate LEGO creations to date, with a price tag to match. It sells for $399.99 at LEGO Canada, and that's actually the best price you'll find in the entire country. Amazon.ca has it for almost double that.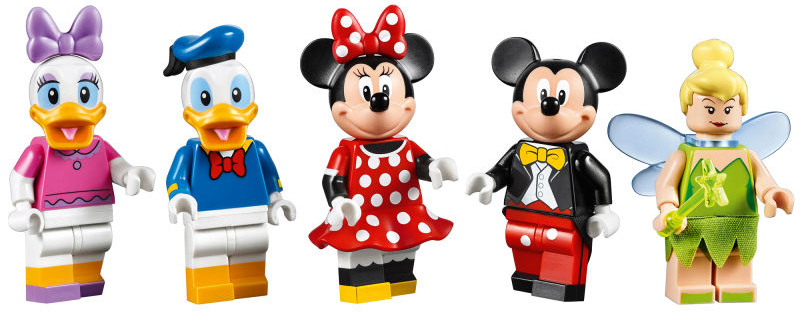 It comes with five LEGO minifigures: Mickey Mouse, Minnie Mouse, Donald Duck, Daisy Duck and Tinkerbell, as well as furniture and other Disney accessories.
When completed, the entire thing stands at over 29" tall (and has a base that's 18.8" wide), so you might want to clear some space to build and then display it when you're done. And if you're wondering, the set is intended for builders aged 16 years and up.
Of course, this isn't the only castle LEGO Canada has to offer. The new Harry Potter Hogwarts Castle will be available soon (for $499.99), and younger children can build the much more kid-friendly Cinderella's Dream Castle (which you can get for just $89.99).
The LEGO Disney Castle tends to sell out quickly whenever it's in stock, so I'd hurry if you're hoping to buy one (especially with Christmas coming up). Any of these castles ship for free.