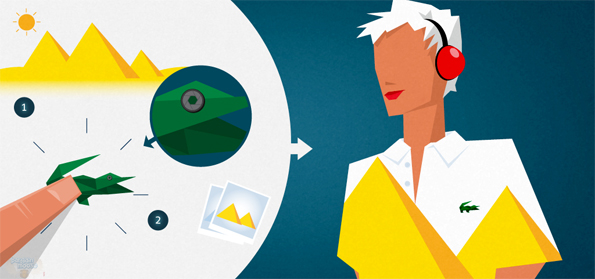 Well, it's very rare to see one of these – a coupon code for totally free shipping from Lacoste Canada!  Usually, you have to spend $150 or more to get free shipping from Lacoste.ca. This coupon code brings the minimum spend down to ZERO.
Click here to use the Lacoste coupon code online now
CouponCode: LACSHIP
Discount: Free shipping, no minimum
Expires: 12th August 2014
This means that you can buy anything on the Lacoste site and use this coupon code without worrying your pretty little head about shipping fees. You also don't have to worry about pesky customs or dirty duties as all orders ship from within Canada itself. Sah-weet! Time to get spending…
Where do Bargainmoosers go when they get a hot coupon code? The sale section, of course! What I usually do is find a filter that sorts items from "price low to high" so that I can see the lowest priced items first. However, the further I scan down the page, the more I am liable to spend…
First up, there are a few kids items on special offer:
Obviously, the prices above are not the same as you're going to be finding in-store @ Old Navy… Lacoste is a designer brand so the sale prices reflect that.
Over to the women's sale items, here are my picks:
And what about for the dudes?
Remember, Lacoste returns are FREE. With your parcel, they include a free pre-paid return label and you have 30 days to return any unwanted items. This is such a handy feature when you are shopping online. You don't have to worry about getting the right sizes first time. If you're not sure if you're going to fit a medium or a large… just order both. Obviously you'll pay for both items initially… but if you return the extra one for free, then get a refund for it, you're WINNING.