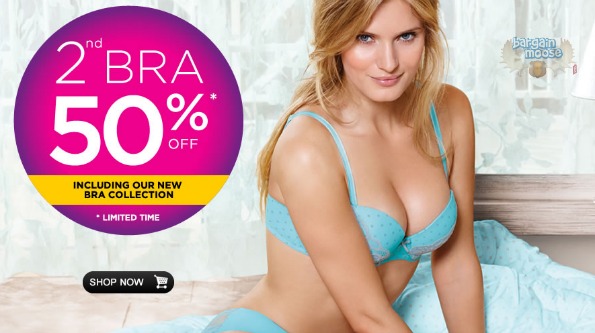 If you are looking for a new bra or some new lingerie for that matter, I would be checking out the deals over at la Vie en Rose Canada first.  Right now they have a ton of deals happening, including all bras on sale for buy one, get one for 50% off.
All bras that are included in this sale will actually have the buy one, get one for 50% off listed underneath the price, so there will be no confusion.  Along with this sitewide bra sale, there are some other deals worth checking out as well:
Basically, all sale items are up to an additional 40% off the prices and all regularly priced bras are on sale. There is no expiry date listed for all of these deals so it is best to grab them while they are still on sale.
You will get free shipping for all orders of $75 or more.
(Expiry: Unknown)