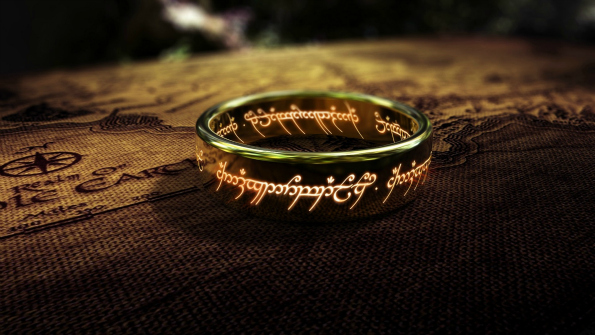 iTunes Canada has discounted The Lord of the Rings Special Extended Edition Trilogy (HD) to only $14.99. I am not positive, but I believe the price was $29.99 before this discount. That is all three movies - the full trilogy - in HD and in extended format. That is hours and hours of extra content within the movies that was not in the theatrical release. What a great deal!
As this is from iTunes Canada, you will be receiving a digital copy of all three movies to watch for the rest eternity. This is digital - not physical - but I decided to price compare with Amazon Canada anyway as the content is the same. The LOTR Extended Edition Trilogy on Amazon is currently $37.99, so you are saving a good chunk of money just opting for digital content.
I will totally admit that I like the LOTR movies, but not as much as I like The Hobbit Trilogy. When it comes to camp Hobbit and camp Lord of the Rings, I will follow Thorin anywhere. However, I do believe that the extended edition of LOTR is FAR SUPERIOR to the edition they released in theatres. You learn so much more about the characters that scenes - like the horse waking Ranger - make sense once you know his relationship to said horse. That information is missing in the original edition. One reviewer said:
The Lord of the Rings Trilogy is a masterpiece, especially the special extended editions which bring the films that much closer to the books themselves. I highly recommend buying this bundle as it is the definitive purchase of the Lord of the Rings on iTunes or on the go. It is truly a work of art.
Also, the amount you learn about Boromir is impressive. I hated that guy sooooo much when I first saw the theatrical releases of these movies. Now that I have seen the extended editions for both the first and second movie, I hate him way less because I understand him more. There is also some super cool stuff with elves and gifts - but I won't spoil too much for you. Admittedly, I have yet to watch the third movie in extended as that is my least favourite movie.
I am totally looking forward to The Hobbit Extended Edition but will be waiting till that comes down in price. It is a tad bit expensive at nearly $100 for the physical copy last I checked.
(Expiry: Unknown)