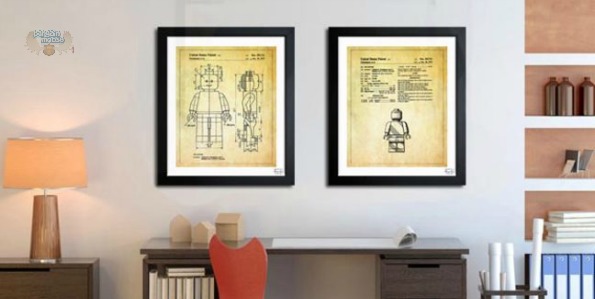 Homesav Canada is offering 55% off the retail price of Quirky blueprint art.  This selection of vintage inspired art has blueprints of everyday objects as well as some appropriations of antique imagery.  Some select items have only a few left.
These blueprint artworks would look awesome in my office.  I do love the strange and unusual, anything that would serve as a conversation piece is something I would be interested in.
This Cassette Tape Recorder, 1977, 15"X 18" was $200 retail and is now only $89.  This would be pretty cool for those of us who remember the days of cassettes.
Here's a blueprint of something you don't see much of anymore.  This Slinky, 1947, 15" X 18" was $200 and is now also $89.  Remember, before video games, when kids used to play with a slinky for hours, all they needed was a set of stairs.
I love this Lego Toy Figure #2, 1979, 15" X 18" that was $200 and is now $89.  This print would look great in a little boy's room and Lego is something that every generation can relate to.
How about this Doll Construction, 1961, 15" X 18", that was also $200 and is now $89 for a little girl's room.
I also love this Pyrotomic Disintegrator Gun, 1963, 26" X 32" that was $300 and is now $149.  When I look at this blueprint, the first thing I think of is Marvin the Martian from Bugs Bunny.
There are many different blueprints to choose from and even different sizes of the same print, so check them all out.
Shipping: Free with purchase over $100
(Expiry:14th February 2013)