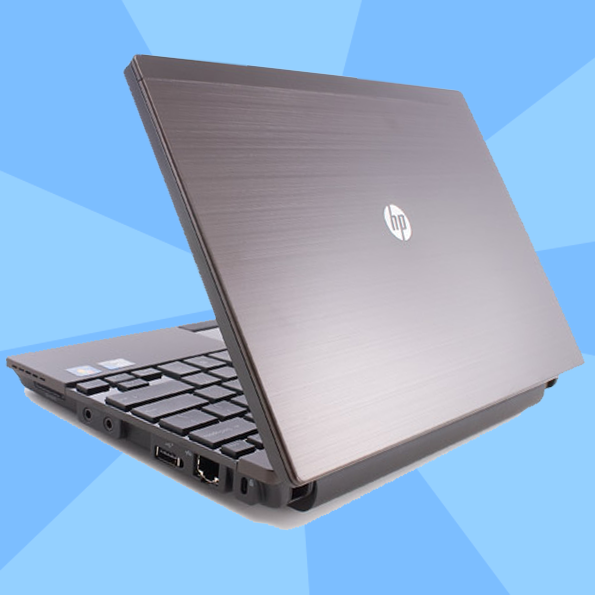 For those of you with slightly older kids or teens in the family, you may be on the lookout for Christmas gifts that have a techier slant, but at price points that don't break the bank. That's where Refurb.io can be useful – they sell a range of computers and accessories which have been refurbished to factory standards. And just now, there's an amazingly low price on this little HP mini netbook laptop – you can get it for ONLY $99 with free shipping using the exclusive coupon code SHIPBYMOOSE!
The item in question is called the HP Mini 5103 netbook laptop. The Refurb.io promo code is actually good for any item on site, with no minimum spend required (some exclusions in locations though). You don't have to use it on this laptop, you can use it on any item that you are interested in. For this HP laptop, it will save you another $12.99 on shipping fees.
Here are a few brief details on the specification of the HP mini 5103 for you:
Processor: Intel Atom 1.6GHz
Memory: 2GB
HardDrive: 160GB
Operatingsystem: Windows 7 Professional
WiFi: Wireless & card
As you can probably tell, it's a fairly basic model without any huge bells and whistles. It's totally perfect for some basic home use such as browsing the internet, watching Netflix and chilling, online shopping, etc. Just note that it's not going to be powerful enough to run video games (well, Candy Crush is probably fine!).
Now, even though this is a refurbished model - it's A grade, and it comes with a full one year warranty to protect you just in case anything goes wrong in that time frame. This is simply a great price and an amazing deal, in my opinion!!
Here's what you should see at checkout for this deal: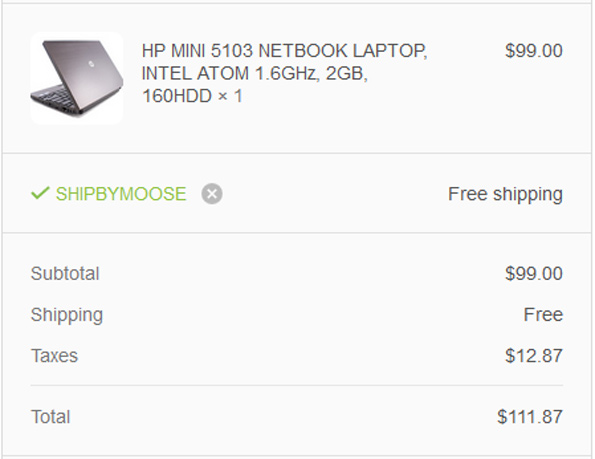 Taxes will of course depend on where you live.
And don't forget, we're also running THIS CONTEST to win a Dell laptop from Refurb.io – make sure you're in that one too.
(Expires: unknown)