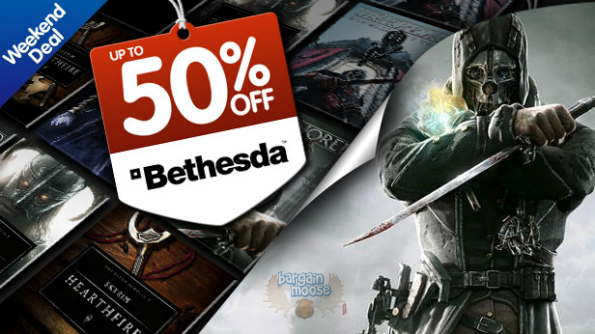 Haven't played Skyrim yet? Have it but want more? Maybe Dishonored is more your speed. Whatever you want, GreenMan has it and they have it for cheap!
Bethesda makes some of the best games out there and Green Man Gaming has a couple of them and their DLC on sale. This is what you can get:
Skyrim and Dishonored are both great games, getting ratings of over 90% on Metacritic. To be honest with you, I have heard about Dishonored but have never checked it out before now. It's actually a different kind of game than I thought. It looks almost like an Assassin's Creed game, which I really dig. I love Assassin's Creed and putting a game like that in the capable hands of Bethesda Softworks can't be bad. The 91% on Metacritic seems to agree.
Skyrim, another game I haven't played, is one that I am a bit more familiar with. Skyrim is from the "Elder Scrolls" series. If that name tickles your memory it's because "The Elder Scrolls" is the series that spawned the fantastically received Oblivion and of course Morrowind. Very good games!
Regardless of which game you get, you're probably gonna have a good time and the prices are so good you could get each of them.
(Expires: Unknown)