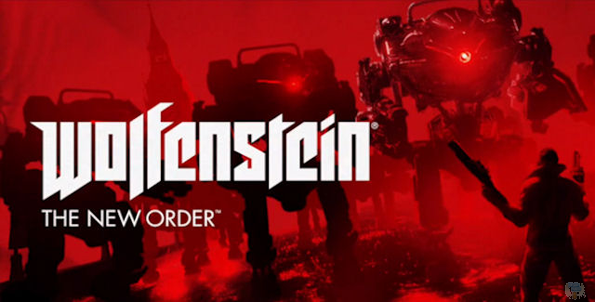 Good morning, my fellow gamers! Green Man Gaming is currently having a 50% off sale on Wolfenstein: The New Order for the PC/Steam, and with the coupon code I've included in this article, you can save even more! Normally selling for $59.99, you can now purchase this fun first-person shooter for $24 when you use the coupon code below. This is for a download of the game, so you can play Wolfenstein: The New Order soon after purchasing it - no shipping required! Save time, and save money!
Click here to check out this deal @ Greenmangaming.com now
Coupon Code: SPOOKY-TREATS-GMG20X
Discount: Extra $6 off
Expiry: Unknown
Wolfenstein: The New Order is a game that was released amidst plenty of hype, hope, and promises. It has thankfully lived up to its high expectations, and I still find it remarkable that the Wolfenstein series still manages to be successful in 2014. The first popular game of this series (there were 2-dimensional Wolfenstein games for the Commodore 64, Apple II, and other older computers around 1985, but it wasn't very popular, nor was it as original as Wolfenstein 3D) was originally introduced to PC owners in 1992, mainly through Shareware disks where you could try out a few levels of the game that enticed users to purchase the full game from the publisher, ID Software. This strategy worked, and Wolfenstein 3D was a runaway hit!
Wolfenstein 3D ended up appearing on the Super Nintendo, Atari Jaguar, and Panasonic 3DO video game systems. After an expansion pack (named Spear Of Destiny) was released soon after the resounding success of Wolfenstein 3D, ID Software ended up creating another game that ended up taking over the world for the next few years: DOOM. Wolfenstein was mainly forgotten for a while, until the series received a successful reboot in the early 2000's, which has led us all to enjoying the latest chapter in the series, Wolfenstein: The New Order.
If you wanted to purchase Wolfenstein: The New Order from Steam, it would cost you $59.99 US, and it's $69.99 at Best Buy. I've included a brief review of this game from a satisfied Best Buy customer below:
I thoroughly enjoyed playing through this game. Got a good 18 hours of fun out of it and there will be some replay for hidden items. They managed to keep and maintain my favourite aspect of the last Wolfenstein game, amazing weapon feel. 
Get this while the deal is still valid. Happy gaming, everyone!
(Expiry: Unknown)