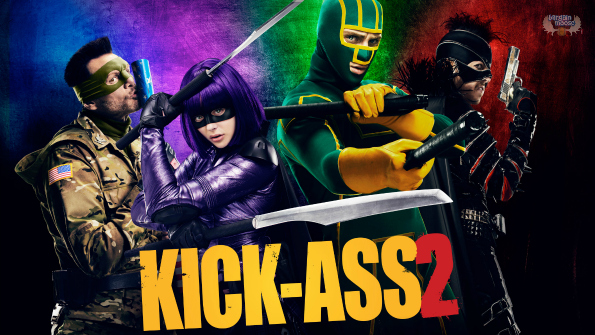 Google Play Store is throwing a big superhero and fantasy movie sale in honour of San Diego Comic Con. Buy a selection of movies from $3.99 and up.
You can rent these movies from Google Play but the better deals are on buying a digital copy of each movie for your very own collection. Let us start with the higher discounts.
First, a digital copy of The Dark Knight retails for $14.99. In this sale, you will pay just $3.99. To put this in perspective, most these movies cost $3.99 just to rent for a one-time viewing. With this sale, you can buy the movie for the cost of renting it. I think that is pretty nice. Batman fans can also score other Batman movies in this sale. Batman Begins is also on sale from $14.99 down to $3.99 to own.
I saw Watchmen in theatres when it was released. My favourite part was the giant blue man who could replicate himself (Dr. Manhattan). I figured he could be pretty useful around the house and in the bedroom. This movie was $14.99 to buy, bit it is now only $3.99.
While I recognize most of the movies offered in this sale, I drew a complete blank on The Mortal Instruments: City of Bones. It is fairly recent too, just having been released in 2013. Originally $9.99, the movie to own is now $3.99. One reviewer said:
Every fantasy creature except zombies get a workout in this overstuffed spectacle about a teenage girl who discovers she has angelic blood in her veins.
That actually sounds pretty cool and the movie has an overall rating of 4.1/5 on Google Play.
The Hunger Games is a very popular series of books and is now a series of movies. The original movie is on sale from $19.99 down to $7.99 to own. If you are not sure you will like the movie, then you should rent it from $3.99.
Clash of the Titans is a great little movie full of gods, mythical creatures, and plenty of action. Originally $14.99, the movie will now cost you just $3.99 to own.
I do not remember this Red Riding Hood movie, but it looks like a great twist on an old fairy tale. Originally $14.99 to own, the movie is now on sale for $3.99.
Shop these and other great superhero and fantasy movies at the Google Play Store.
(Expiry: Unknown)