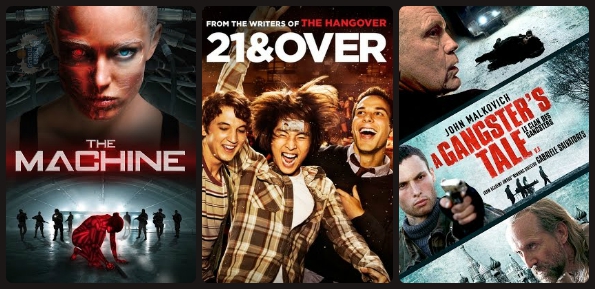 Is money tight and are you dying for entertainment? Check out the Google Play Store 99¢ Movie Rentals for a selection of movies you can rent for under the price of a regular coffee. I think 99¢ for several hours' entertainment is a worthwhile expenditure especially as some of these rentals originally cost up to $5.99.
This selection of 99¢ movie rentals turns over frequently with new titles added and old titles removed from the offer. If you do not find a movie you are interested in this time around, then wait a week or two to see what new movies they have added to the collection.
This week's deals include a bunch of documentaries, independent films, a few comedies, and couple dramas. You may recognize some of the comedies as they come from rather well known directors. For instance, Harold & Kumar Go to White Castle has a fan following for stretching the boundaries between inappropriate and offensive. Usually this rental would cost $4.99 but it is on sale for just 99¢.
Harold & Kumar is an older film that you may have already seen 100 times over. There are some newer films in the mix as well. 21 And Over was released in 2013 (by the writers of The Hangover) and it is certainly geared towards an adult crowd. This movie is all about everything you can do WRONG the night before an important test that will determine the rest of your life.
Honour is a pretty interesting small-budget film about a family that sends a hired gun after their daughter because she plans to run away with someone not from her religious sect. This movie is bound to be intense, thus it might go down better with a bottle of wine. Originally $5.99, the HD rental is just 99¢.
If you are a huge fan of the royal family - which so many Canadians are - then you might want to indulge in Destiny: An Unauthorized Story on Prince William for just 99¢. While not a full length movie, this mini-movie will give you some insight on the royal family and the new royal couple.
Personally, I think The Machine is the most promising movie out of the entire collection. According to Google:
During a future cold war, a scientist develops a game-changing android weapon called The Machine. But when it shows signs of consciousness and is ordered to be destroyed, it fights back with vengeance.
I really love watching movies, animation, and more with androids, mechs, and more in them. Thus, this would be my pic of the batch.
(Expiry: unknown)