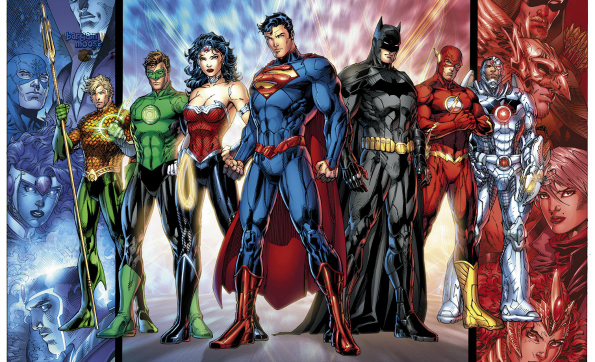 San Diego Comic Con is the biggest comic and assorted fandom conference in North America. In honour of this year's conference, Google Play store is offering steep savings - up to 85% off - on various comics from Marvel, DC, Dark Horse, and more.
San Diego Comic-Con is my cream convention. I think every geek, nerd, and dork in the world dreams of going to the ultimate comic convention down in San Diego. Since I am, obviously, not in attendance this year, I will have to make do with some digital comic deals compliments of Google Play.
My partner sent me this deal because he knows I love the illustrator Skottie Young. Included in the sale is Rocket Raccoon Vol. 1: A Chasing Tale, which is both written and drawn by the amazing Skottie Young. If you are not familiar with this guy, then you haven't been keeping up in the world of comics. He is famous for his Baby Marvel variant covers and the Marvel OZ series. The volume one of Rocket Racoon was $20.39, but is now only $5.09.
The discounts are very steep on select titles. For fans of the Dark Knight, I recommend picking up the Batman: Knightfall series. All three volumes are steeply discounted from $30.97 each down to $5.15 each. That means all three volumes will cost you half the price of the original price of one volume. Pick them up here:
For Frank Miller fans, this copy of RoboCop vs. The Terminator is on sale from $15.99 down to $3.99. I have to admit, Frank Miller was never my cup of geek. I always found his style a bit too graphic for my taste. I admire the artistry of stuff like Sin City, but the story lines don't appeal. I do think this might be a fun read as it is combines two separate worlds with strong followings.
DC fans can pick up four volumes of the New 52. Each volume was $20.64 and is now on sale for $5.15. With over 1200 pages of reading between the four volumes, this $20 will keep you reading for a long time. Here are all four volumes:
We own the entire 52 in one gigantic omnibus, which is terribly cumbersome.
Score these deals and more at the Google Play Store comic sale. There are so many great titles in the sale that I can not recommend enough. There are also some new finds that I am eager to read.
(Expiry: Unknown)