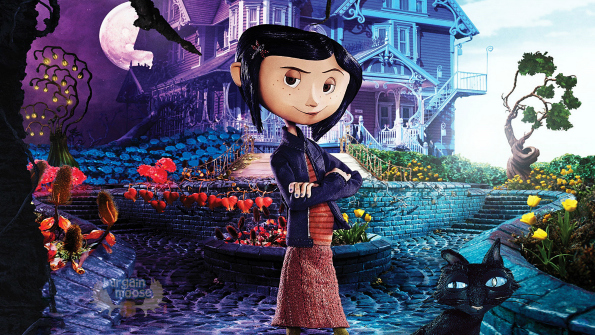 The Google Play store is offering family friendly movie rentals - commonly known as children's movies - for only 99¢. This is often a $4- $5 discount on the regular price of the rental. In addition, these movies are also on sale if you end up wanting to buy a copy for your own digital movie library.
There are seven great family movies available to rent for only a dollar. First, the beloved kid's creepy movie Coraline is discounted from $5.99 to rent down to $0.99. This is one of the few more recent movies that have been made with stop-motion animation. While I have yet to see the movie, I do love the author Neil Gaiman, who wrote the book that this movie was based on.
Next, enjoy a HD rental of Astro Boy. This is one movie I have been meaning to see as I love Japanese style animation and I have watched some of the original Astro Boy series from way back. I might even rent this for myself tonight and indulge in a little popcorn at the same time. Originally $4.99 for the rental, it is now only $0.99.
Next, you can rent Paranorman. Originally $4.99 for a rental, it is now only $0.99. I think of this as the perfect movie - along with Coraline - for a Halloween eve. For more sensitive children, watch it in the day light of summer! Norman's town is under siege by zombies, and his is the only one that can speak to the dead!
Hoodwinked 2:  Hood vs. Evil is one of the few films I have actually seen from this list. This is a sequel to the brilliant movie Hoodwinked. While I think Hoodwinked 2 falls well short of the mark, it is a fun trip for kids into the land of fairy tales. Rent it now for only $0.99.
I had never heard of Sea Level before, but it is the adorable story of one bamboo shark's attempt to save his family. Regularly $4.99 for a rental, watch it now for just $0.99.
Lastly, The Adventures of Mark Twain looks like a fun dive into literature including Huckleberry Finn, Tom Sawyer, and more stowed away on an airship. Originally $6.99, pick up the rental for just $0.99.
With kids out of school for the summer break, these budget friendly movie rentals will come in handy.
(Expiry: Unknown)