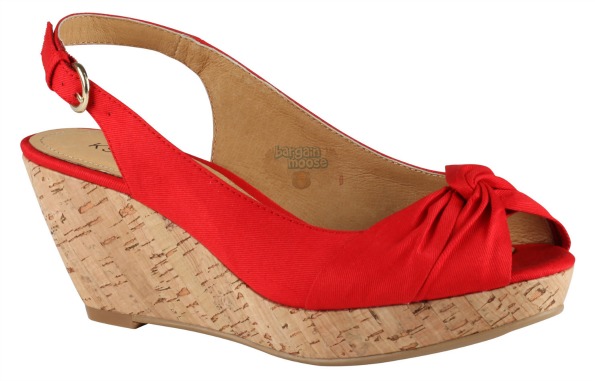 If you are like me, you most likely have a closet full of shoes, yet you have nothing to wear. Shoes are something I just always want more of because they are an easy way to change up the look of an outfit.  Having a closet full of shoes, however, can get expensive, so I look for great sales and deals to help with that cost.  Globo Shoes has some incredible deals happening right now for a limited time only including sandals and wedges at 50% off the regular prices.
There are plenty of different categories included for this 50% off sale for both men and women. You will find shoes, sandals, wedges, Clarks brand shoes, kids footwear and even handbags.
One of my favourite pairs of sandals that is included with this deal are these Olisa women's flats that were $39.99 and are now on sale for just $20. They would look great with a pair of shorts, jeans or a cute skirt or dress. They are both dressy and comfortable because they are flats.
I love to accessorize so I would also get this black Bodway bag that was $39.99 and is now on sale for just $20. That is a great price for such a nice bag. If you were to get the bag and the shoes together, it would cost you the same price as it would have to buy just one of them at regular price.  It is kind of like getting two for one.
For the guys, check out these Converse skate shoes that were $69.99 and are now on sale for just $35. You might also like these Weise men's sandals that were $44.99 and are on sale at 50% off for just $22.50. You could actually get both pairs for less than the regular prices of the Converse skate shoes.
With this sale, you can shop for back to school footwear for your kids as well. I found these girl's Jonly ballerina flats that were $39.99 and are now just $9.97 on clearance. That is actually a whopping 75% off the regular price which is an even better deal than the others!
As soon as your cart total reaches $50 or more, you will get free shipping on your orders.
(Expiry: Limited Time Only)