Get Wunderground Premium FREE For 3 Months With This Promo Code (+ Chance To Get An Extra Free Year!)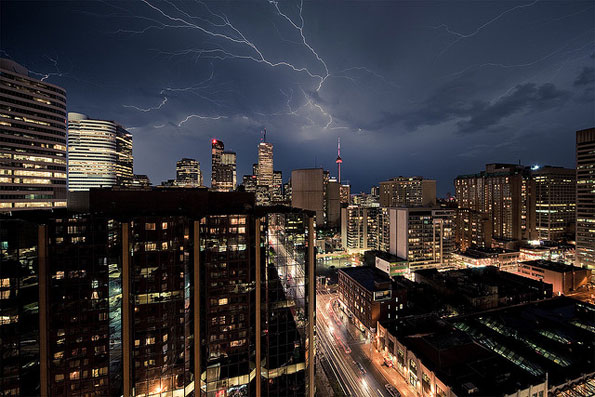 Love using Wunderground for all of your weather updates but hate all the ads? Here's a gift code to get 3-free months of their Premium membership, which is normally $10 per year. There is also a possibility for an extension of 12 free months. Keep reading to find out how you can it.
Click here to get a free membership @ Wunderground.com now
Coupon code: QWV35
Discount: 3 free months of Premium membership
Expiry: Unknown
Even a regular cost of $10 per year isn't all that much considering that it comes down to less than $1 per month or more specifically $0.83 but there's nothing like getting a Premium membership for free instead of having to pay for it!
Wunderground's Premium membership features absolutely zero ads while you browse their site, along with no ads in the e-mail updates that you receive from them. It also includes longer radar loops. Plus, whether you get the basic or the premium membership, you will also be able to upload pictures, post blog and comment on the Wunderground articles.
Follow these steps to get 3 free months:
Go to Wunderground's homepage
Click on the user icon on the top right corner of the page
Start creating an account by entering your e-mail address, a user name and a password
Click the box next to "I have a gift code for a Premium membership
Enter the above-mentioned gift code
Click the green button for a Premium membership
If you already have a Wunderground account, then you can try to get the 3 free months by adding the above-mentioned code to your "member settings" page.
It might take a couple of seconds or even minutes to loads (it took some time for me), but eventually, when you receive the 3 free months, you will be re-directed to Wunderground's homepage. Some Moosers have been reporting that they received 12 free months in addition to the 3 free months by either entering the gift code: CLASC or CLSIC in the member settings page, which you can access by re-clicking on the user icon after your account has been creating. Neither one of these codes worked for me but they are certainly worth a try as it might just work for you! In either case, be sure to let us know if you succeed in getting the 3 months or even the additional yearly membership.
(Image Credit: Sam Javanrouh)