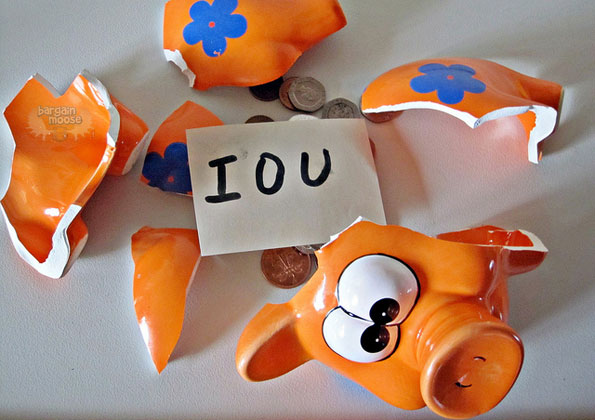 Want free money? Of course you do! Become a Zag Bank founding client to get up to $150 just for signing up. Naturally, there are a couple of "ifs" and "buts" to this offer, so keep reading to find all these out.
If you have never heard of Zag Bank, which I have to admit I hadn't either, don't fret. Formerly known as Bank West, Zag Bank is a new virtual bank created by the Desjardins Group.
You can read the fine print on the $150 Zag Bank promotion here but in a nutshell, you will get:
$50 bonus for signing up to a Zag Savings (non-registered) account with a minimum deposit of $100
additional $50 bonus when Zag Bank reaches 1000 new clients if you have kept at least $150 in your account
yet another $50 bonus in June 2016 if you have kept at least $200 in your account throughout the year
Easy peasy lemon squeezy! Considering you're not applying for a new credit card or anything like that, anyone could easily open an account to get the bonus money as there will be absolutely zero effect on your credit score.
However, keep in mind that you won't get all of your bonus money right away, which is for sure a way for Zag Bank to try to retain as many customers as possible through this promotion. Basically, you will receive the first $50 right away, the second $50 at the end of July 2015 and the final bonus $50 in June 2016. Having to wait a whole year for the final bonus sucks a bit but it is quite understandable all things considered.
In any case, assuming you don't withdraw the money right away, you should begin to accrue a 2% interest on your initial $150 ($100 minimum deposit + the first $50 bonus). So after a year, you can expect to have made a bit of a profit.
The cool part about Zag Bank is that as it's a virtual bank, you can do everything either online or through your mobile. This means that you don't need to leave the house to transfer funds, check your balance or even deposit cheques. With regards to the cheque deposits, all you need to do is download the Zag Mobile app to then be able to just snap a pic of your cheque and deposit it that way -- how cool is that?
Signing up to Zag Bank only takes a couple of minutes. The only potential downside that I can see is with regards to not being able to deposit cash but there is a possibility to transfer funds from any other Canadian bank account.
Moosers, what do you think of Zag Bank? Will you be signing up?
(Image Credit: Images Money)
(Expiry: 12th June 2015)