Oops! Looks like this code is all-out. Hopefully another one comes soon!
How would you like $10 to spend at Walmart.ca just for typing six keys? Um yes please. Here's how to do it.
1. Shop at Walmart.caand add the items you want to purchase to your cart.
2. Click on this link to checkout. Create an account with Walmart.ca if you don't have one. Submit your login information if you do have an account.
3. Once signed in, scroll to the bottom of the page and enter the promo code EASY10 in the box that says "Redeem promo code".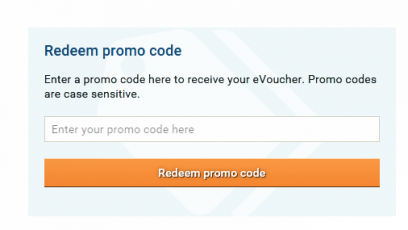 4. At the checkout page, click on "edit" on the payment section and then select the voucher from the pulldown menu. It should look like this ...

Then enjoy your bonus $10 EVoucher.
I am not sure when this promo code expires so hurry and use it quickly. I am going to use my $10 to buy this Paw Patrol sheet setfor my little one. It will cost just $19.94 after applying the eVoucher.

What will you get with your free $10 eVoucher?