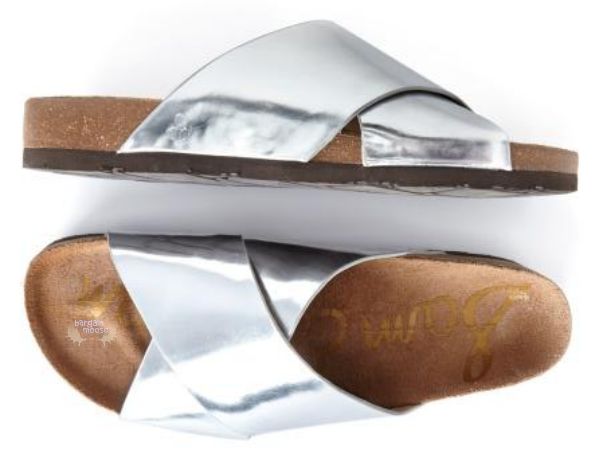 I found a killer deal for those in the market for plus sized shoes at Addition Elle. The Sam Edelman criss cross sandals are regularly $125 and reduced down to $49.99. Right now Addition Elle is offering an extra 50% off sale items once they hit your cart. On top of that, you can use the coupon code FLASHJU30 to add another 30% discount on top of those discounts! This brings your total right down to $17.49!
Usually when I see a coupon code for an extra discount on Addition Elle items, I see that their sale section is a bit slim on the discounts already. They will have items in the sale section at only about 5 - 10% off. Adding the additional discounts makes it a sweeter deal, but its not as great as already having an item at 75% off in there, which is a bit of a rare find.
These sandals are leather and only the silver is in stock with the sizes 8w, 9w and 10w. Eight to ten are pretty much the standard sizes of most women and of course these are a wide width.
They are a slip-on style that is very trendy right now and will definitely bling up any outfit. The base of the shoe looks comfortable and durable.
Sam Edelman shoes are not cheap and looking at Hudson's Bay, I didn't see a pair even on sale for less than $60. It is almost outrageous to get these shoes for less than $20. This is one of those finds you'll want to brag about to all of your friends. While I couldn't find these exact sandals to price compare for you, every other store that I found Sam Edelman sandals had nothing as close to this low price.
Shipping is free when you spend $100 or your shipping fee will be $7.95. That is exactly the amount of the last 30% off discount, so you can either be happy with your purchase and consider it 75% off plus 50% off and free shipping or you can shop some more and get those same discounts on some other items.
(Expiry: Unknown)