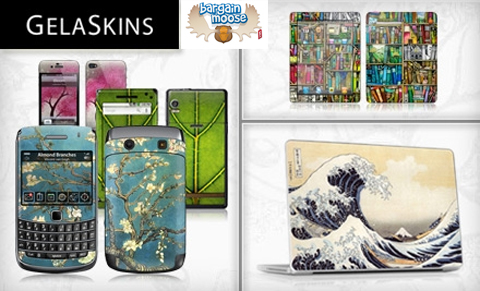 Woohoo! Gelaskins hit 100k facebook likes, and is now giving fans 20% off their entire purchase at Gelaskins (Canadian company btw!). They also have a Buy 3 get 1 free deal which combines well with this canadian coupon.
Discount: 20% Off
Coupon Code: HIGHFIVE
Expires: 31, May 2011 @ 12PM EST
So if you are getting this in the email... IT STILL WORKS till noon EST on the 31st of May! :D
Yay! I am so investing in some skins. I plan to get an iPad 2 within a couple months so I will get an iPad 2 skin. My current laptop skin has a large gash in it, so I think I might replace it as well. :-)
Don't forget, you can completely design your own skin too!
Here are some of my favourite skin designs: