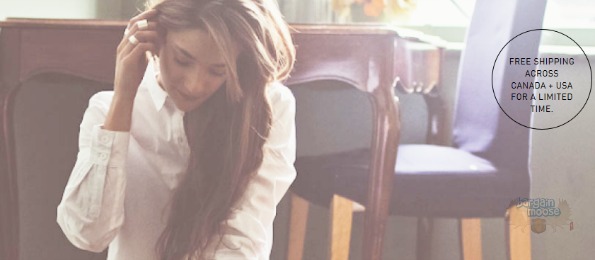 Garmentory is a different kind of conglomerate of boutiques from across Canada and the USA. Boutiques sell a small inventory of items discouted from their regular price. However, the sale price is 'suggested' and customers can make offers on each item. Submit your best offer and your offer will either be accepted or rejected and you can try again. Right now Garmentory is offering free shipping across Canada.
Each item says which boutique that item is from and where that boutique is located. I assume that items from boutiques outside of Canada (the USA) may incur duties as all items ship from the boutique that sells them. However, there are a myriad of Canadian boutiques on this website so finding items to buy really is not a problem.
For each item there is the retail price, the suggested price, and then you can submit your price. Inventory is clearly shown. Be careful to read the description of each item as the picture represents style but the colour may differ. Details will be given.
Have to say I love the Frederique bathing suit with the deep-v neckline and the mesh cutout from Wren on Bowen Island. It was originally US $186 with a suggested offer price is $133. What are you going to offer for this beauty?
You can shop bottoms, tops, dresses, intimates, shoes, and more from some of the loveliest boutiques across Canada (and the United States) with free shipping. You will need to sign-up to make an offer. I assume prices are in USD.
(Expiry: Unknown)