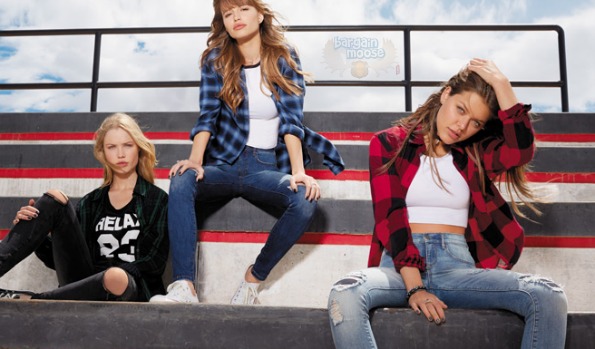 Garage Clothing Canada has a great store wide deal that will save you on your entire purchase.  For just a few short days, you will be able to get free shipping on every single order at Garage Canada with no minimum charge necessary!
Normally, you would need to spend at least $50 on your purchase to get free shipping, so this is the perfect time to get those smaller orders you wanted and save money while doing so.
The best place to start with this deal is the sale section.  They have some awesome deals and you will save an additional 30% off the lowest ticketed price at the checkout. In this section, you will find items as low as just $2.
I just love this Say What tank that was $22.90 and is now on sale for $5.  To sweeten the deal even more, you will get an additional 30% off bringing the total down to just $3.50. The tank top would go perfectly with these capri leggings that were $12.90 and are now just $8. Once you add them to your cart however, the price will drop to just $5.60.  The total for this entire outfit is less than $10!  That is just unheard of normally!
They have some really cute dresses as well.  If you have a wedding to go to this summer and need a new dress to wear, this is the perfect sale.  I just love thislace dress that was $39.90 and is now $20.  With the additional 30% off at the checkout, the final price is just $14.  I can't even think of a time I paid only $14 for a dress.
You may also want to check out their sale on swim wear.  I know I go through so many different bathing suits because of the harsh chlorine in pools, so I end up getting a couple a year.
With prices this low, it is the perfect time for a free shipping deal with no minimum charges.  This way, you can load up your cart as little or as much as you would like with these sale items and not have to worry about the cost of shipping.
(Expiry: 21st July 214)