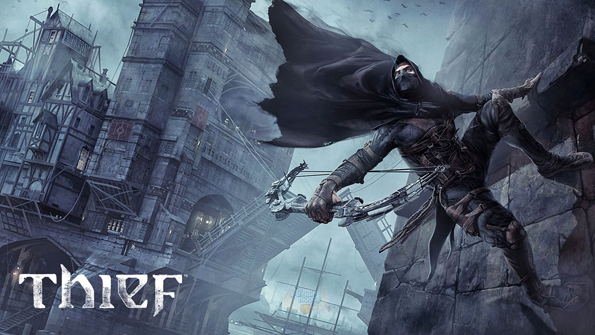 Hey there, Bargainmoosers! Xbox One owners may find today's deal particularly enticing - you can order a used copy of Thief for the Xbox One from Game Access for just $19.72 (plus $3 shipping). The regular price of this game is $49.99, and it's currently on sale at Best Buy and Future Shop for $39.99.
Thief for the Xbox One is a game created by Eidos and Square Enix. It has some mixed reviews online, but I usually tend to take movie and video game based reviews with a grain of salt. After all, the experience that you have with a movie or a video game will typically be different from others. That's why it's great that we're all different - if we all thought the same way about certain things, then planet Earth would be one boring place!
Personally, I know of plenty movies and games that I love that my friends don't particularly like. For example, the game The Adventures Of Bayou Billy is one of my favourite classic Nintendo games, but most reviewers don't think very highly of this game. Maybe it's due to nostalgia, but I still think the game had some awesome graphics and music for its time. Thief for the Xbox One may have some detractors, but there are still people out there who enjoy the game.
I've included a brief review of Thief for the Xbox One from a satisfied Best Buy customer:
It is a great game, but it's not for everyone, more of a niché thing. If you are buying this game, you know what you want and you will not be disappointed.
If you want to check out this game for the Xbox One, all you have to do is take advantage of this deal from Game Access! Happy hunting, Bargainmoosers!
(Expiry: 20th October 2014)