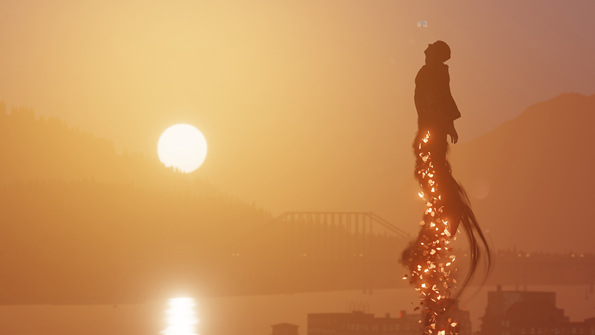 Good morning, my fellow gamers! Today's daily deal at Game Access is for a used copy of inFamous Second Son for the Sony PS4 system - usually retailing for $69.99, you can now get this game for just $19.72 (plus $3 shipping).
A PS4 exclusive, inFamous Second Son has an interesting plot where humans hunt down any superhumans that they can find. With an open world to explore, it's easy to see why this game is very popular with PS4 owners!
I have yet to try out this game for the PS4 (I don't own a PS4 video game system yet - the newest system I have is the Wii U). It does look like it would be a lot of fun to play. Plus, the graphics are so incredibly detailed - this is one of the perks of playing a game on a next-generation console.
When it comes to games on the next-gen systems, I'm sure that the best is yet to come! After all, PS4 and Xbox One systems are barely a year old right now, so there are still plenty other gems that will be released within the next year.
If you were to purchase this game at WalMart or Amazon, it would cost you $39.96. I've listed a snippet of a review of inFamous Second Son for the PS4 from a satisfied Game Access customer below:
Amazing game to play, like The Last Of Us and Red Dead Redemption it is not a game you want to miss. It has amazing visuals, very fluent gameplay, the controls felt polished, your movements are fine tuned, and the story line itself was very good (typical good vs evil). The only real downside to this game is the fact that it is very short.
If you're looking for a new adventure to play on your PS4 system, then you should consider picking up this game. Happy gaming, Bargainmoosers!
(Expiry: 10th October 2014)