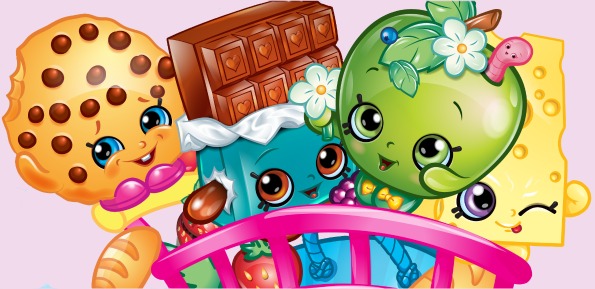 Shopkins is super popular right now and the biggest problem people are having is actually finding them still in stock in Canada. Well, I think I have just solved that problem for you. Shopkins is available at Showcase Canada and prices start at just $1.99. They also offer free shipping on orders of $40 or more.
Here are some of the cute Shopkins deals I found at Showcase. These Shopkins Micro Lites Series 1 figures are on sale from $4.99 down to $1.99 each. Micro lites 'light up' when you squeeze them. This is a mystery pack so you will get one random micro lites Shopkins figure. These Shopkins Slap Bands would also make great Christmas stocking-stuffers for your Shopkins-crazed kid. Originally $4.99, they are now on sale for $1.99 each. These are sold for a minimum of $9.99 in the Amazon Marketplace. 
Showcase is the perfect place to pick up individual packs of your favourite characters. If you are missing a certain character from your collection, you may be able to find him or her individually sold at Showcase. For example, this Shopkins 1 Pack - Toasty Pop is on sale from $3.99 down to $2.99. So many of the open-box specific characters are sold out - evidently they are a huge hit!
There are some other great Shopkins deals. This Shopkins Plush Keychain 4.5" was $9.99 and is now just $4.99. There are three characters to choose from: Starberry Kiss, Kooky Cookie, and Rainbow Bite.
The Shopkins Pencil Toppers 2PK would also make a sweet gift and great stocking stuffer. These pencil toppers were $9.99 and are now $4.99 for a two-pack with pencil included.
The Shopkins Tin Lunchbox With Puzzle is currently on sale from $17.99 down to $9.99. This price matches Toys R Us but Showcase has a lower free shipping minimum. the same lunchbox with puzzle is $12.95 at Chapters.
The sheer variety of Shopkins items impressed me: you can practically find anything here! From figures to sets to bedding to backpacks - Showcase Canada has everything Shopkins you can imagine. Some items are even discounted, but when price comparing (what I could) the sale prices seemed on par with prices elsewhere. However, 80% off the items I tried to price compare simply weren't available elsewhere in Canada! If you were having trouble finding specific pieces or sets, then this is the place to shop.
(Expiry: Unknown)