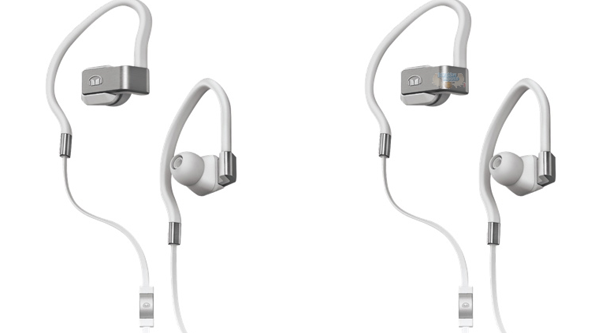 Until Sunday October the 5th, Future Shop is having a pretty great sale on their Monster Inspiration In-Ear Headphones. The Monster brand is well known for usually being pretty pricey, but this is a sweet deal - you'll be able to get these popular in-ear headphones for $59.99! They typically cost $149.99, so you're saving $90! You'll also qualify for free shipping, which is always a nice bonus.
Some of the features of these Monster Inspiration In-Ear Headphones include crisp sound quality, a tangle-free cable that has a control/talk function for universal hands free control of your music and phone calls, and it can accommodate multiple ear tip sizes. You can learn more about these Monster Inspiration In-Ear Headphones by clicking here.
Whenever I go for a jog, it's important for me to wear a decent pair of headphones. Having struggled with some pairs that just don't sit well in your ears, I know how convenient in-ear headphones can be! Without in-ear headphones, it can be a real pain to try and listen to music while exercising, since I end up wrestling with headphones that keep falling out of my ear during my run.
These Monster Inspiration In-Ear Headphones look like they'd fit snugly in my ears. This is a tempting deal, so we'll see if I end up purchasing these by the time I'm done writing this article!
If you were to buy these in-ear headphones on Amazon's American website, you'd be paying $132.76 US. Listed below is a snippet of a review of these Monster Inspiration In-Ear Headphones from a satisfied Amazon customer:
The packaging is impressive. The array of ear buds to choose from to get your correct size is impressive. These aren't items that should contribute to price though. So how the headphones perform? Very well. The in-line mic for use with iPhone works as expected and is a convenient feature to have on quality headphones.
If you're looking for an ideal set of in-ear headphones that can keep you satisfied, you should consider checking out this deal at Future Shop. I hope you all enjoy your weekend!
(Expiry: 5th October 2014)