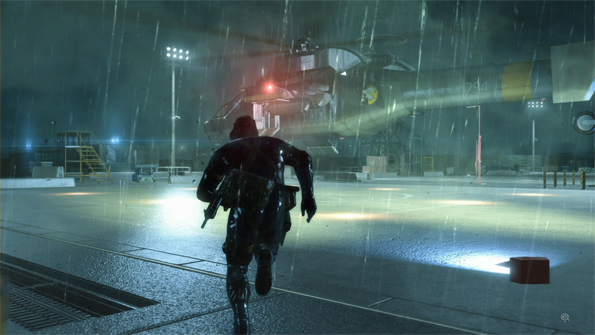 Good morning, my fellow video game fans! Future Shop currently has a good sale on Metal Gear Solid V: Ground Zeroes for the Sony PS4 system - it normally costs $34.99, but you can now purchase this game for just $19.99 (plus $5 shipping). If you spend at least $5.01 more at Future Shop, you'll qualify for free shipping, so I highly recommend that you pick up a cheap game or movie - after all, you'll be spending $5 on shipping anyways if you don't buy anything else. You may as well get something extra with that money.
If you've ever heard of the Metal Gear series, then you likely know how successful they've been. Originally appearing on the original Nintendo video game system in 1988 (it was first released in Japan on the MSX computer in 1987), Metal Gear experienced a huge resurgence a decade later when this series made a remarkable return on the Sony Playstation in 1998. Metal Gear Solid was a huge hit, and its cinematic-like cutscenes and exceptionally fun stealth gameplay made this one of the most popular games that year.
Fast-forward to 2014, and it's easy to see that the Metal Gear Solid series is very popular with young and older gamers alike. Metal Gear Solid V: Ground Zeroes may not be a full-fledged Metal Gear Solid game (according to reviews, it's more like a side-quest), but it can still be an important piece of your video game collection.
If you wanted to buy Metal Gear Solid V: Ground Zeroes for the PS4 at Game Access, it would cost you $34.99. It was $29.99 at Newegg, but it's currently out of stock. I've included a brief review of this game from a satisfied Future Shop customer below:
MGS Ground Zero is worth every penny. Beat the game in about 2 hours however only 8% done. A lot of achievements and Easter eggs :)
I hope you all enjoy the rest of your day, Bargainmoosers!
(Expiry: 30th October 2014)