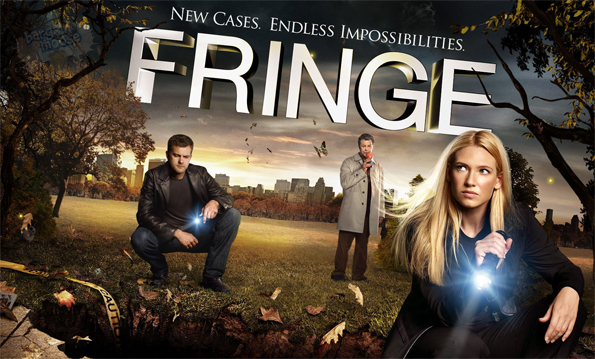 Even though I posted this great Xbox One bundle deal from Amazon.ca earlier, I found another hot deal on Amazon which I just have to share! If you're a fan of the TV show Fringe, you can pick up the complete five season blu-ray box set for a great price. Originally $212, it's now only $69.49 with free shipping!
The price for this TV show elsewhere online is significantly higher. It's $159 @ Best Buy, $159 @ Future Shop, $202 @ Archambault, $148 @ Chapters. It's not available at many places, but as you can see, the price from Amazon is superb.
Some people are of the school of thought that buying hard copies of such TV shows is pointless now that streaming services are so prolific. But, even though there is a choice of streaming services, it doesn't necessarily mean that the shows you want will be available on there. This show IS available on Netflix if you want to check it out before buying. But if you buy the lovely box set, then you will have it at your beck and call, FOREVER!
For me personally, I love owning some box sets of select TV shows which I thought were amazing. I think that The Fringe is one of those on my top list of great TV shows, I just haven't bought it yet. As a teenager, the X-Files was my FAVOURITE SHOW EVER and The Fringe reminded me of it quite a bit. Some of the storylines were very similar. E.g. spontaneous human combustion, telekinesis & more. And all the running round in the dark with torches? How Mulder and Scully is that?
The Fringe scores 8.5/10 on IMDB which is a really high rating. If you've never seen The Fringe and you like this type of fun, sci-fi/paranormal, witty show, then this could be a good choice for you.
(Expiry: unknown)