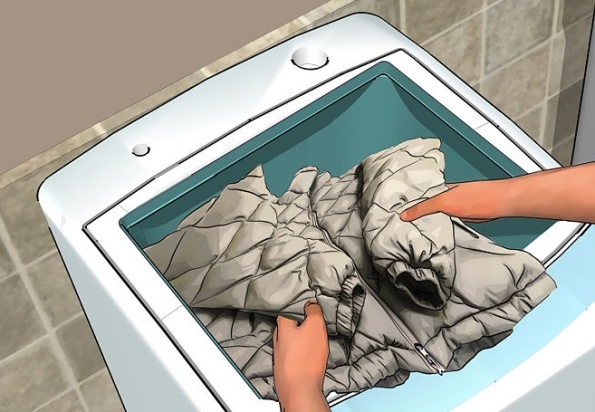 Did you get a nice new down-filled jacket for Christmas? I did! I was wondering what I could use to wash down-filled items, and stumbled across this free sample for the award-winning Nikwax Down Wash Direct. So fill out this quick webquiz and get yourself a free 100ml sachet of Down Wash Direct!
I don't have much experience with down-filled items, so I am a little nervous to wash and take care of my new fluffy jacket. Apparently the Nikwax Down Wash Direct will revitalize insulation, restore the water repellency, improve the water resistance, and more. You just need to answer 5 quick questions to get your free sample, so what are you waiting for?
Nikwax Down Wash Direct is pretty simple to use actually. Just add it to your washing machine at home and it will effectively remove dirt from your down-filled items. I also found this WikiHow article on how to clean a down jacket, so I am going to read that in depth as well.
According to that article, you will need some shoes, socks and tennis balls to throw in the dryer to keep the feathers evened out within your jacket through the drying process. I bet that makes a lot of noise. I do wash the dog toys a lot, so I never thought about doing that. I am going to try that next time I was our regular comforters as well.
The Nikwax Down Wash Direct was only launched in February of 2015, so it is a fairly new product. Even so, it has quite a few good reviews on the world wide web. Your free sample is 100ml, and the 300ml sells on Amazon.ca for $14.30 if you really love the product and want to get more. Or you could share the freebie offer with your friends and earn yourself another free sample. Whatever floats your boat!
Moosers, how do you wash your down filled jackets?
(Expiry: Unknown)