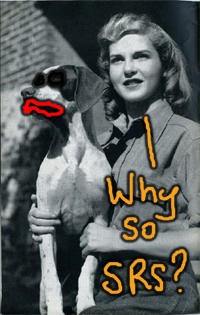 Amibouff.com is offering some free samples of pet food if you complete their online form. This might sound a little complicated, but bear with me: how to get your free pet food:
Go to Amibouff.ca
Click "fill in the form" at bottom
Choose your region
Click "fill in the form" again
Then fill in the form!
Amibouff says that they will give you one week of pet food for free. They say that the max they will give you is a 3.6kg sample. I reckon they take your replies to the questionnaire, and base the sample size on the size of your pet. If you have a Chihuahua, I think they'll probably give you as small a sample as possible!
Sample available in Quebec, Ontario, New Brunswick and Prince Edward Island only and if there is a retailer in your region. Certain restrictions apply.
Apparently, it also enters you into a little contest to win a year's supply of dog food or cat food! That would save you quite a few bucks!
Thanks kocojim!