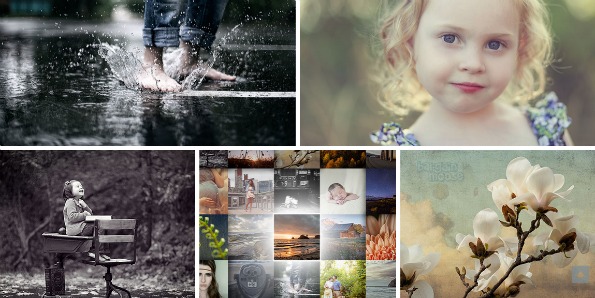 There is a freebie floating around in cyber space for all you photography lovers. Pick up the on1 Perfect Effects 9 Premium software package for free! This software retails for $59.95.
While the deal says it is for CreativeLive customers, it seems anyone can redeem it. You will be emailed out a license number that can be redeemed on two (2) computers. The software is both PC and Mac compatible.
Now, Perfect Effects is a suite package - meaning it combines seven (7) pieces of software into one larger software package. Perfect Effects 9 includes the following apps:
Enhance
Browse
Layers
Perfect B/W
Resize
Portrait
You can use these as plug-ins with Adobe Photoshop, Adobe Lightroom, Adobe Photoshop Elements, Apple Aperture. Alternatively, you can use the Perfect Effects 9 as a standalone app. I do not have Adobe Photoshop, so I plan to use this as a stand-alone app.
I really like having a (good) app that will convert my photos over to black and white. I really like to use black and white images, but my camera has this stupid either-or problem. Either I can delay the image taking up to 10 seconds OR I can take photos in black and white. The two will not work together. It seriously drives me insane.
All you need to download this software is a name and an email address. No other information is required. OnOne also promises not to sell your information (thank you), which becomes a concern when you are redeeming freebies.
I am currently installing the app as I write up this review. So far, it has been incredibly easy. The license number is automatically generated so you can start downloading immediately. If you do not want to download right away, the license is also sent to you via email within 5 to 10 minutes.
When you finish installing the software, it gives you the option of seeing an introductory video. I suggest watching it so you learn how to use the software. I find if I do not know how to use something, it greatly reduces my chances of opening up the software and trying to learn it. The first time you open Perfect Effects 9, you will have to input the license key you were emailed. After that, the app is ready to go!
(Expiry: unknown)