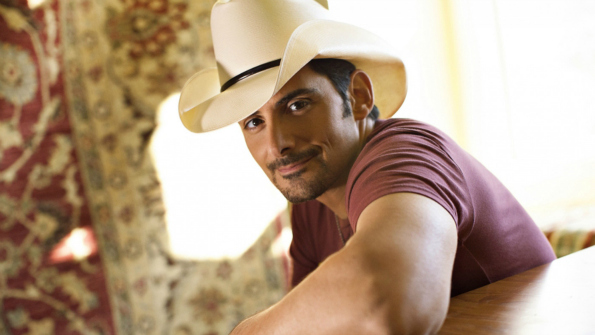 We are back with another free album this week from the Google Play Store. For country fans, Brad Paisley's Moonshine in the Trunk Album is FREE to download and enjoy.
There are a grand total of 15 songs on this album and each song is usually valued at $1.29 (though one of the songs is exclusive to the album only... it cannot be downloaded separately). If you purchased the digital album at iTunes Canada, then you would pay $11.99. The physical album is currently around $12.44 at Chapters Indigo. Essentially, this album has $12 worth of music that you can download for free from Google Play Store. In my books, that is a pretty sweet freebie.
Quick disclaimer: I am not a country fan so I really cannot give any song recommendations or even asses the quality as it is just not a genre I enjoy. However, you can read the reviews at the Google Play store by actual country music lovers. One reviewer said:
Love the fact that Brad Paisley always keeps it Classy, Cool Country not Trashy, Disrespecting Women Country ... love that he is not only an incredible singer but even better Husband and Father. This Album makes me happy to hear Country Music again. :)
Overall, the album has a 4.6/5 rating for anyone interested in good quality and well-loved country music. Read other reviews to get a sense of which songs are the fan favourites right now. It appears as if Perfect Storm is the biggest hit of the album. This album is not only by a great artist, it also won't cost you a cent. Pick it up now.
If you are looking for other free music, there are several other albums we have previously mentioned and songs for free at the Google Play Store. Check out the Free & Discounted Music Section for current deals.
(Expiry: 7th November 2015)